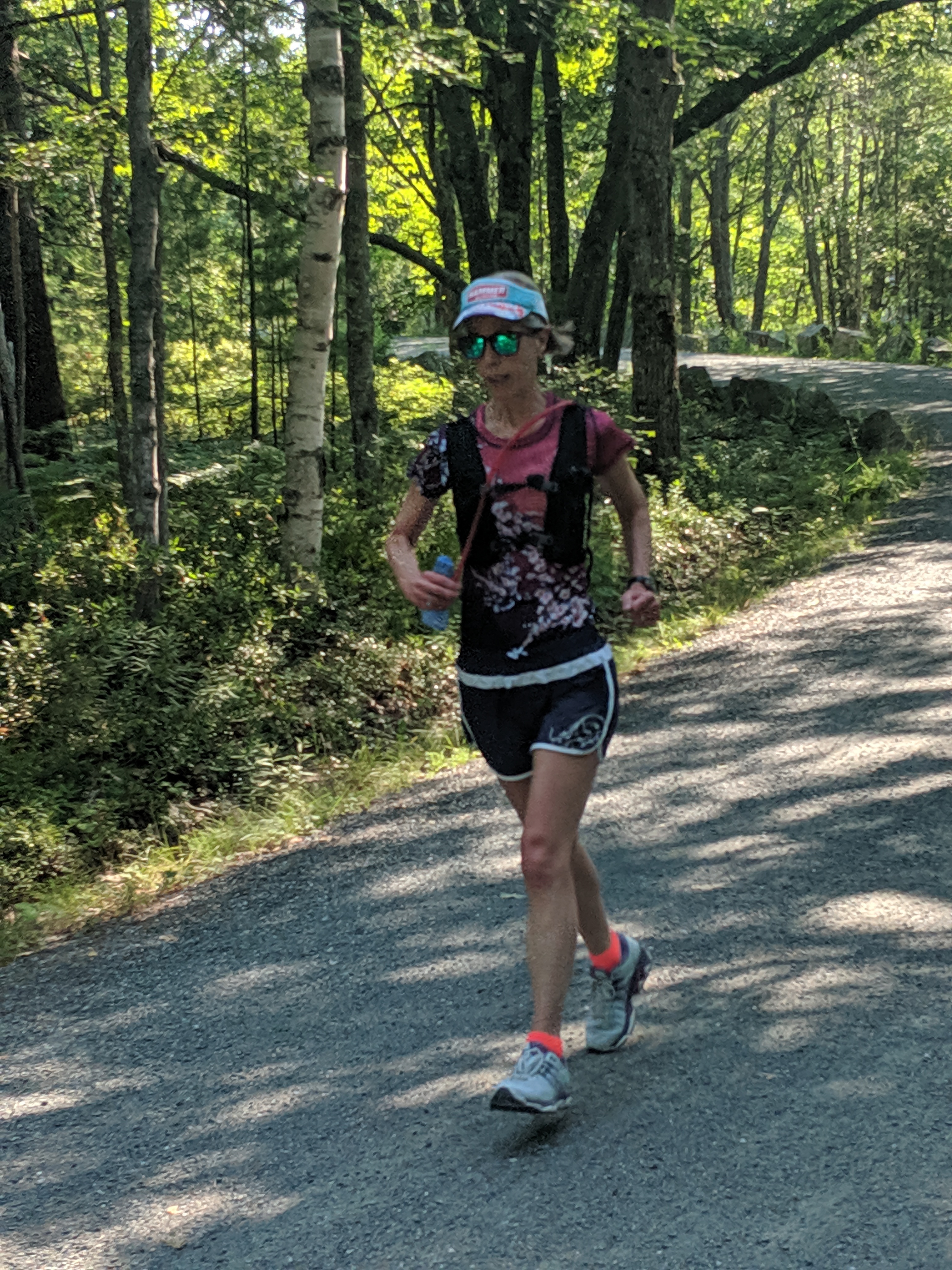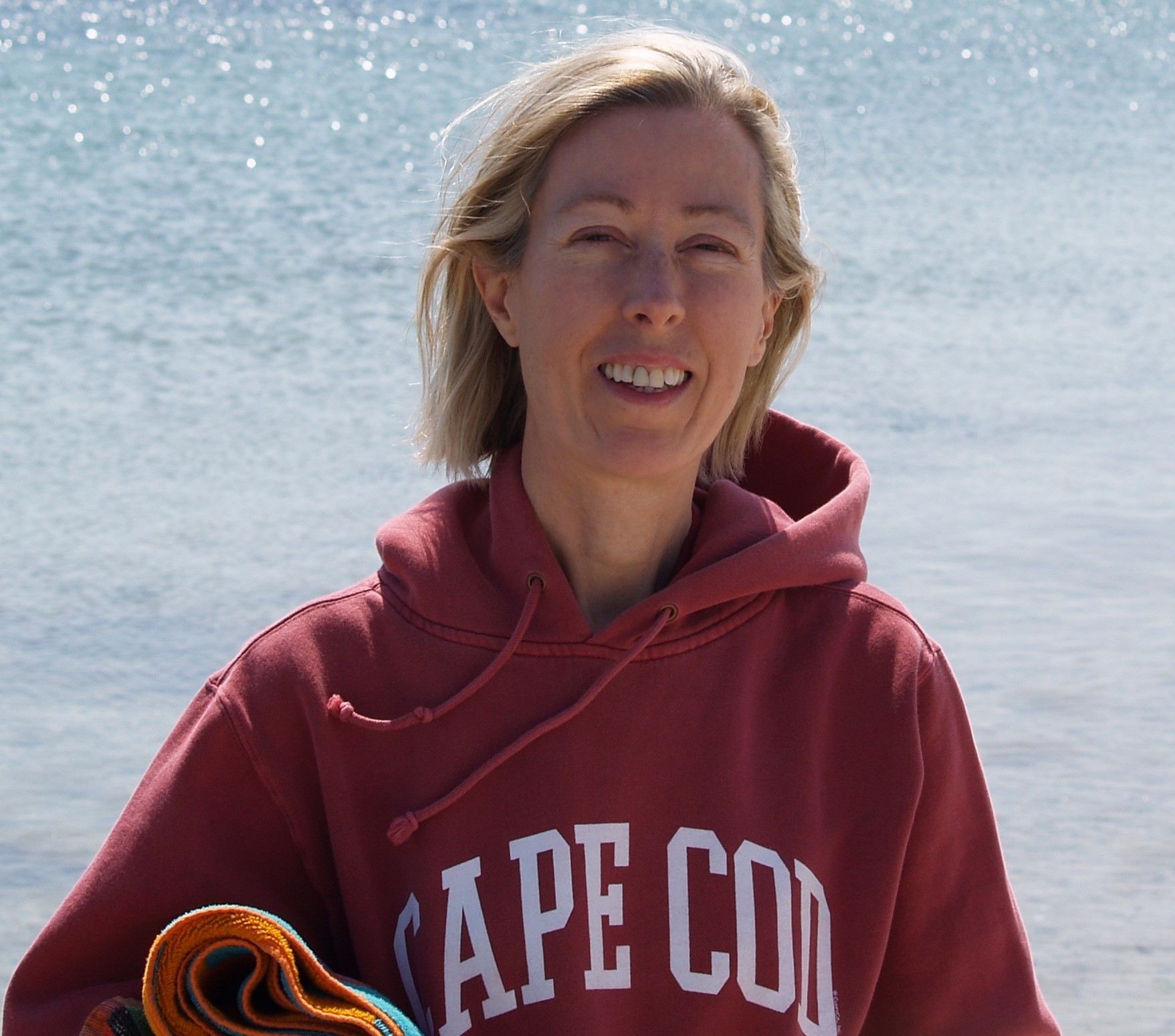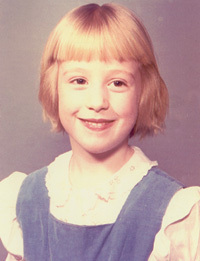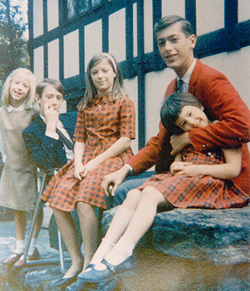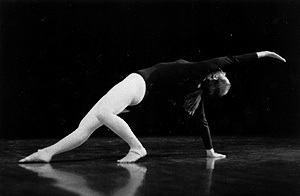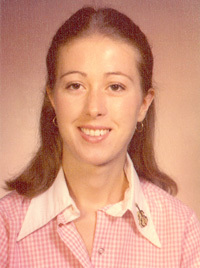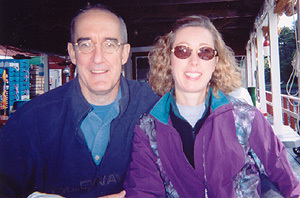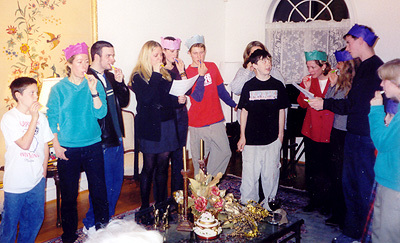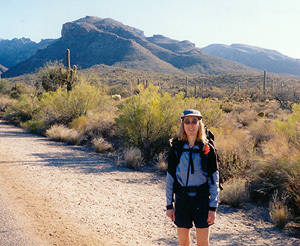 I was born in Birmingham, Alabama. When I was 9 months old my family moved to New York where I spent most of my childhood and teen years. When I was a toddler, I had white blond hair that stood straight up on my head. My family called me "Hoot" back then because that and my big eyes made me look like an owl. I couldn't pronounce my first and middle names, which were Helen Harris, so I said "Hannah Hollis". My family shortened this to a variety of nicknames: Hahn, Han Holl, Han, Hannie, and Hannie Bucket, which my husband later shortened to Hannie B. The neighborhood kids also called me Hahn. It is now pronounced, Han, and it rhymes with man.
I was very active as a child--I loved to jump on beds, do somersaults, handstands and flips on and off of sofas, climb trees and do different tricks on the monkey bars at the playground. I also liked my own thoughts best. In kindergarten, I paid no attention to my teacher. She told my mother that she thought I had a hearing problem. My parents had my hearing tested. My ears were fine. When my mother told me what the teacher had said I replied that I heard my teacher all right, it's just that she kept interrupting all my good thoughts!
I've loved stories for as long as I can remember. One of my favorite memories is of my father telling me bedtime stories, Ali Baba and the Forty Thieves, B'rer Rabbit, and stories from the Bible such as my favorite, Joseph and his Coat of Many Colors. I loved to make up my own stories too. I didn't write them down until I was a little older, but I sure loved to make them up.
One of my favorites books as a child was "Harriet the Spy". I wanted to be a spy, so I started spying on my family, especially my older sister. It turned out I was a terrible spy because I kept getting caught, but I kept a spy notebook, just like Harriet. I quickly gave up on the spying, but writing thoughts and stories in a notebook has been a habit for me ever since.
When I was ten, I saw the movie "The Sound of Music" and I fell in love with it. Back then if you wanted to see a movie more than once you had to go to the theater. We didn't have videos. I only saw it once but I had the record album with all the music on it and I learned every word of it. I made up dances to go with it and gave a performance for my family. My brothers and sisters laughed at me. My parents and grandmother applauded and told me I was wonderful. For years after seeing that movie I would lie awake nights remembering the story of the Sound Of Music and making up my own stories to go with it. Lying awake nights making up stories instead of sleeping is a habit I still have, as my husband can tell you.
My elementary school years were tough--I hated school. I wanted to be at home with my mother. I used to feel sick to my stomach every morning and my mother would let me stay home sometimes. We moved to Kentucky when I was in the fifth grade. I stayed home a lot that year and I missed so much school I had to repeat the grade to make up all the work I had missed. After that I didn't get sick to my stomach anymore.
I didn't do well in school until the sixth grade. That's the year I was given my first creative writing assignment. I had been writing stories at home for years and of course keeping a journal filled with more stories and poems and all those important thoughts I had. My homeroom/English teacher was very impressed by my writing and this made me feel smart. I decided to do well in school after that, and I did. But what if that teacher hadn't encouraged me?
When I was 13, my mother enrolled me in dance class. At first I felt like a big oaf--all the other kids were younger, or had been taking dance lessons for years, so I was behind. But I loved it, and I began to work at it all the time: stretching so I could do splits and high kicks and dancing around the house to music. Two years later I was invited to join the special master classes for the best students. All that hard work had paid off.
I loved dance--I continued lessons into high school, and then went to college and graduate school as a dance major. I went to the University of North Carolina at Greensboro as an undergraduate, and went to Ohio State for my Masters degree.
So how did I end up as a writer?
I got married after Grad school and I soon realized that my dancing took up too much of the wrong time. When my husband was at work I was at home, and when he was home I was dancing. I didn't like that at all, even though my husband took a beginning ballet class just so he could spend time with me. I left dance and I decided to return to my first love, writing. Soon after that we adopted three children and I knew for sure that staying home and writing instead of dancing was the best decision for me.
As an adult I still love to spend time with my family and friends, and I love to read, run, hike, bike, swim, go to plays and concerts, travel, and of course, write.