Han's Books
Nobody gets away with telling Eleanor Crowe what to do. But as a pregnant sixteen year-old, her options are limited: move to Kenya with her missionary parents or marry the baby's father and work at his family's summer camp for overweight kids. Despite her initial reluctance to help out, Elly is surprised that she actually enjoys working with the campers. But a tragedy on the very day her baby is born starts a series of events that overwhelms Elly with unexpected emotions and difficult choices. Somehow, she must turn her usual obstinance in a direction that can ensure a future for herself—and for the new life she has created.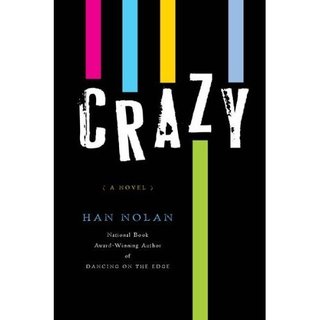 Fifteen-year-old Jason has fallen upon bad times—his mother has died and his father has succumbed to mental illness. As he tries to hold his crazy father and their crumbling home together, Jason relies on a host of imaginary friends for guidance as he stumbles along trying not to draw attention to his father's deteriorating condition.

Both heartbreaking and funny, CRAZY lives up to the intense and compelling characters Han Nolan is praised for. As Jason himself teeters on the edge of insanity, Nolan uncovers the clever coping system he develops for himself and throws him a lifeline in the guise of friendship.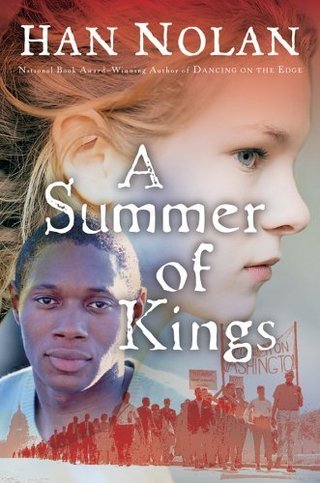 It's 1963 and fourteen-year-old Esther Young is looking for excitement. Cursed with a lack of talent in a family filled with artistic types, Esther vows to get some attention by initiating a summer romance with a black teen accused of murdering a white man in Alabama.

King-Roy Johnson shows up on Esther's doorstep that summer, an angry young man who feels betrayed by the nonviolent teachings of Martin Luther King Jr. Sent north by his mother to escape a lynch mob, he meets a follower of Malcolm X's who uses radical teachings about black revolution to fuel King-Roy's anger and frustration. But with each other's help, both Esther and King-Roy learn the true nature of integrity and find the power to stand up for what is right and true.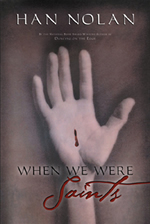 Inspired by his grandfather's last words and guided by a girl who believes they are saints, fourteen-year-old Archie sets out on a spiritual quest from southern Appalachia to the Cloisters Museum in New York City
As Hilary, a Neo-Nazi initiate, lies in a coma, she is transported back to Poland at the onset of World War II, into the life of a Jewish teenager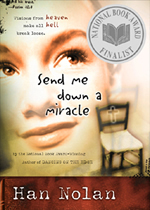 A sleepy, god-fearing southern town erupts in chaos when a flamboyent artist from New York City returns to her birthplace for an artistic experiment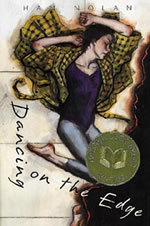 A young girl from a dysfunctional family creates for herself an alternative world which nearly results in her death but which ultimately leads her to reality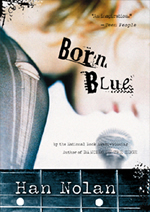 Janie was four years old when she nearly drowned due to her mother's neglect. Through an unhappy foster home experience, and years of feeling that she is unwanted, she keeps alive her dream of someday being a famous singer.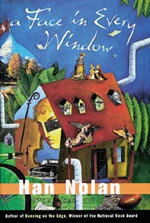 After the death of his grandmother, who held the family together, teenage JP is left with a mentally challenged father and a mother who seems constantly sick, and he feels everything sliding out of control.